Every one of us was made to pursue one thing: a perfect love of God.
At Catholic Treehouse, we are dedicated to providing resources to help people perfect their love of their Creator.
Develop a Devotion to the Sacred Heart of Jesus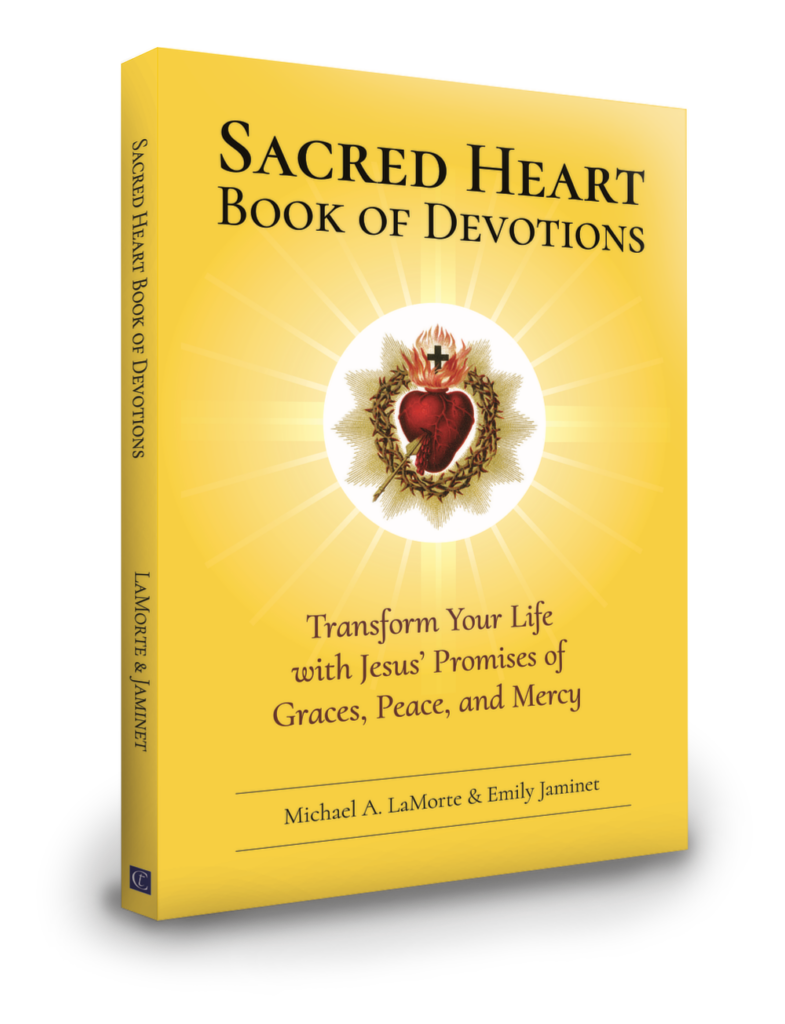 Before you can change the world, you must first change your heart.
Perhaps the most comprehensive Sacred Heart devotional available, the Sacred Heart Book of Devotions by Michael LaMorte and Emily Jaminet connects you to over five centuries worth of art, prayers, meditations, and history surrounding this time-honored devotion. A must-have for every Catholic.
Catholic Treehouse is excited to announce our first imprint title, Rebellion.
A thoroughly-researched blend of history and theology, Rebellion explains why the Domestic Church is at the center of Satan's revolt against the Most High. A riveting story you won't want to miss.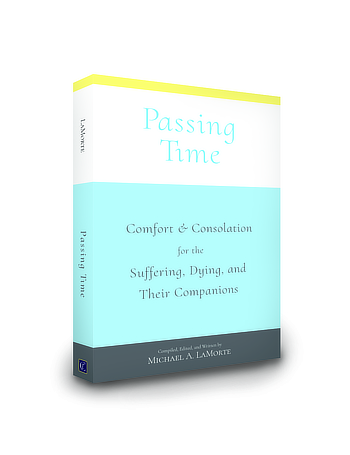 "Remember that you are dust, and to dust you shall return."
Have we forgotten how to die? With the advances in modern medicine, too often doctors and nurses and machines have replaced reflection, prayer, family, and clergy. All too often, people are left not knowing what to do when a life is coming to an end, whether its their own life or the life of a loved one.
Passing Time is a treasury of over 300 pages of classical Catholic texts to help people prepare to die a happy death. It is also a resource for companions of the afflicted so they can comfort the sorrowful, counsel the doubtful, pray for the living, and pray for and bury the dead. A timeless resource for those looking for spiritual guidance, comfort, and consolation during the most difficult time of life, pulled from the depths of the Catholic faith.
Can there be anyone more worthy of imitation than these men and women who knew the ways of Christian Perfection? Apostles, martyrs, doctors of the Church, and mystics can all show us ways to love God more perfectly.

Each Devotional Journal is unique in its contents. They all contain a biography of the saint and beautiful artwork. In addition they also contain a treasury of prayers, ranging from novenas, prayers of intercession to the Saint, prayers written by the Saint, reflections on or by the Saint, and more. There are also 70-75 lined pages to record your own notes, private revelations, additional prayers, or prayer intentions. 
There are currently over 30 prayer journal titles available, with more on the way. All titles are print-on-demand via our production partner, Lulu.com.
To Jesus, through Mary. For centuries, the Rosary has been the most often-recommended devotion in the Catholic Church, and for good reason: by meditating on the mysteries of Jesus' incarnation, life, death, and resurrection, one who prays the Rosary regularly develops a deeper love for our Savior.
Catholic Treehouse Rosaries can help in this devotion wiht Rosaries that are beautiful to look at, hold, and pray. Each Catholic Treehouse Rosary is a one-of-a-kind piece of sacramental artwork, handcrafted with only the finest materials. They are designed to beckon you to pray.
Choose from ready-to-ship designs or create something custom. A selection of Rosaries is available and ready to ship, or choose to work with an artisan.